Our Relationship
Our business depends on healthy relationships with customers, business partners, and suppliers. We build and nurture strong relationships that are mutually beneficial, making sure that we deeply understand the people we deal with, so that we can anticipate their needs and always aim to exceed their expectations. Everyone in our organization contributes to the quality of the relationships we build and we actively seek feedback.
Social Responsibility
Being socially responsible is integral to what we do. We aim to make a positive difference to the communities where we operate and seek ways to assist them. We prioritize the hiring and development of local people and work with local supply chains where we can. We are committed to minimizing the impact of our activities on the environment by conserving resources, reducing waste and emissions, and preventing environmental pollution and we work with our customers to provide the best environmental solutions.
Our Passion
We are passionate about our brands, businesses, products, designs; and most importantly, the people who make up our communities around the world. At Amazon, we believe that you should be passionate about your work and what you care about and let it show.
Our Accountability
We take action to do the right thing and assume responsibility for our decisions, actions, operations and products in the best interest of our associates, consumers, stakeholders, supply chain partners and the workers who produce our products.
Our Integrity
We treat everyone with the highest degree of respect and strive to live and act each day in an ethical manner.
Our Team Work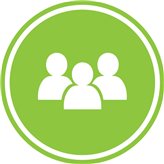 A commitment to common goals based on open and honest communication while showing concern and support for each other.